Roofline Price Examples
PROTECTING YOUR HOME
Below are some example prices these include fascia,soffit ,barge boards and rain water goods.These prices do not include scaffolding for special access situations.There are many companies doing cheap upvc fascia soffit and guttering installations but very often they cover the existing timbers.All our roofline installations are true replacement all the original timbers are removed and roof spars checked for rot,unlike upvc cheap roofline installations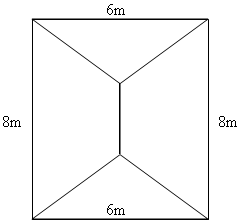 Roof Line Replacement System
28 Meters
White:£1820.00
Wood-grain Finish: £2240.00
(All Fitted inc Vat)
Prices Subject to Scaffolding Requirements
---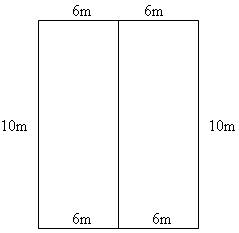 Roof Line Replacement System
44 Meters
White:£2860.00
Wood-grain Finish: £3520.00
(All Fitted inc Vat)
Prices Subject to Scaffolding Requirements
---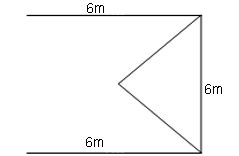 Roof Line Replacement System
18 Meters
White:£1170.00
Wood-grain Finish: £1440.00
(All Fitted inc Vat)
Prices Subject to Scaffolding Requirements
---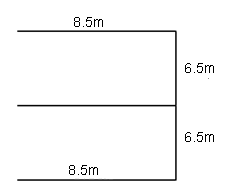 Roof Line Replacement System
30 Meters
White:£1950.00
Wood-grain Finish: £2400.00
(All Fitted inc Vat)
Prices Subject to Scaffolding Requirements
---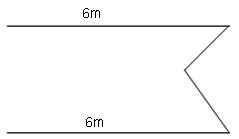 Roof Line Replacement System
12 Meters
White:£780.00
Wood-grain Finish: £960.00
(All Fitted inc Vat)
Prices Subject to Scaffolding Requirements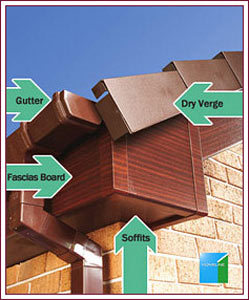 Scaffolding
One of the key areas when installing a replacement roofline system is getting access to the roofline. This is the biggest variable and to get an accurate quotation a site visit is required.
We have three means of access;ladders are used if safe to do so. the second is a very capable staging system, which the installers erect on site. This system does have some limitations though, as we cannot span existing structures such as conservatories or porches and there are several site restrictions that can affect its use.
The alternative to our staging system is to erect scaffolding. Scaffolding allows access over existing structures and from difficult working areas. However when scaffolding is required it does have a big impact on the quotation, and we can illustrate these costs.
Call us today on 0161 380 0084 for your free no obligation quote